Building Permit Guidelines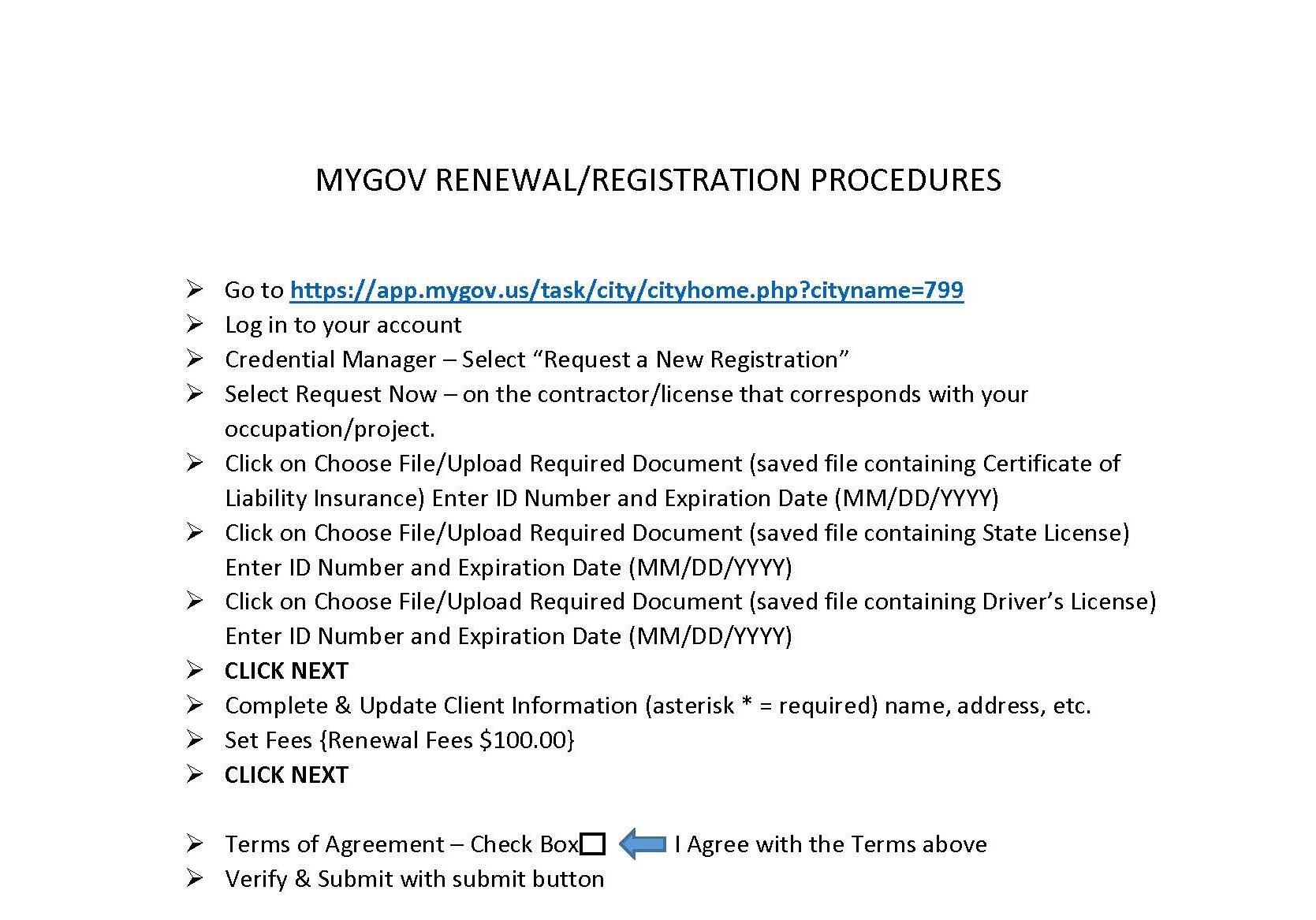 MYGOV Renewal Procedures Link
For building regulations, referring to Chapter 3 (Construction) of the Code of Ordinances may be helpful in determining whether or not a permit is necessary for the construction/remodel work being completed.
Building permit applications are now accepted through the MyGov website. If you are not registered with Terrell Hills please contact city staff at (210) 824-7401. Please note that MyGov logins aren't interconnected with other cities. Make sure the Terrell Hills login is separate from another municipality. If needed, please attach the appropriate checklist(s) (see below) with plans that are scanned through MyGov.
Building Contractors
Do NOT submit an application if you are not sure if you have the job. Once your application is submitted you are responsible for payment. NO REFUNDS or changes will be made to total charges.