City of

Terrell Hills

Terrell Hills is a suburban community off the Old Austin Highway five miles northeast of downtown San Antonio in central Bexar County. The community was named for Frederick Terrell, who promoted the area as a residential addition in the late 1920s. One business and a population of 1,236 were reported there in 1930.

Learn more about our history...
Community Spotlight
2024 DRAFT Budget
2024 DRAFT Budget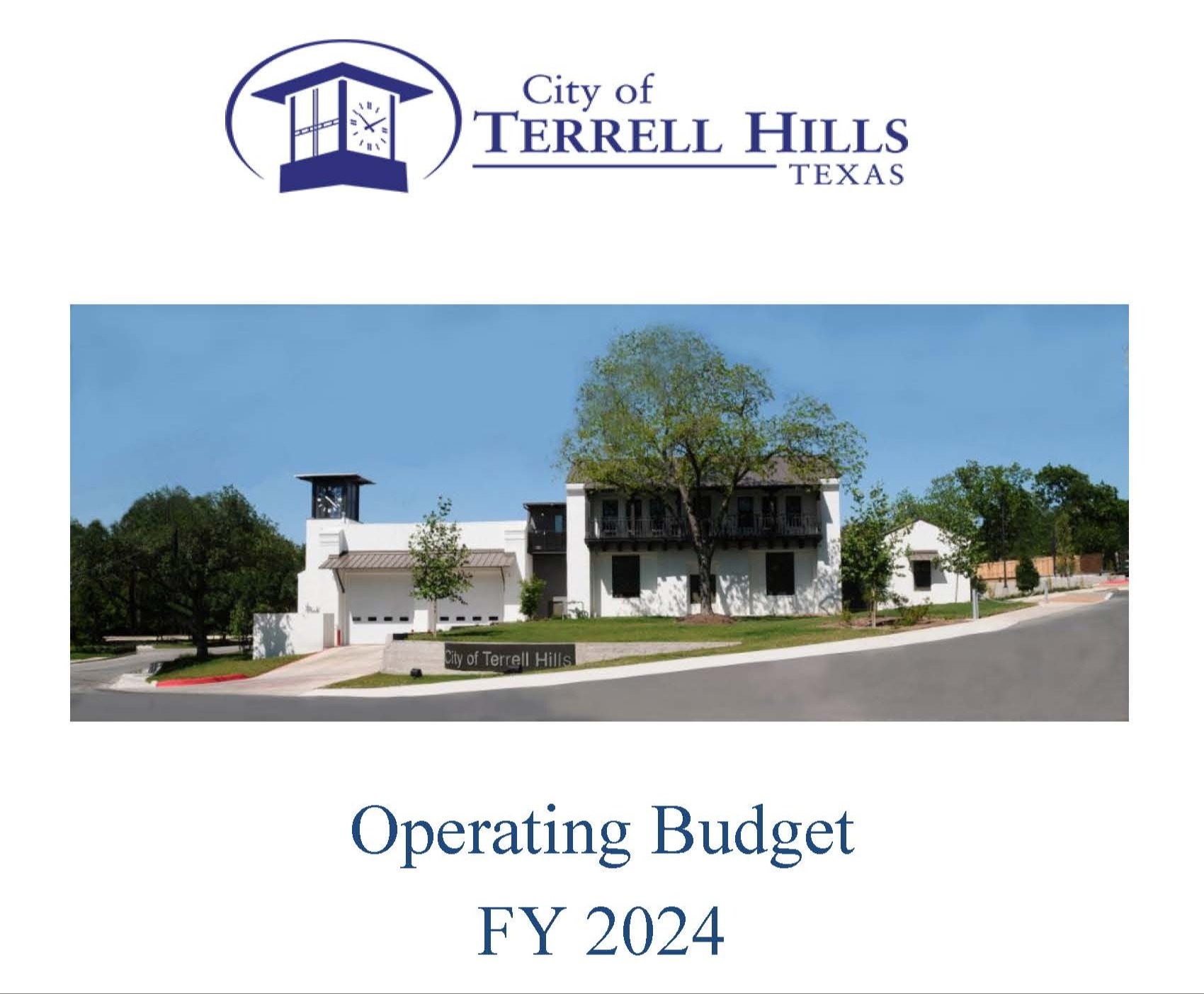 2024 DRAFT budget
National Night Out
Tax Rate Public Hearing
Tax Rate Public Hearing

Download the Notice of Public Hearing on the Tax Rate
Back to School PSA
Back to School PSA 2023
Back to School Reminder
Notice of Tax Rate
Notice of Tax Rate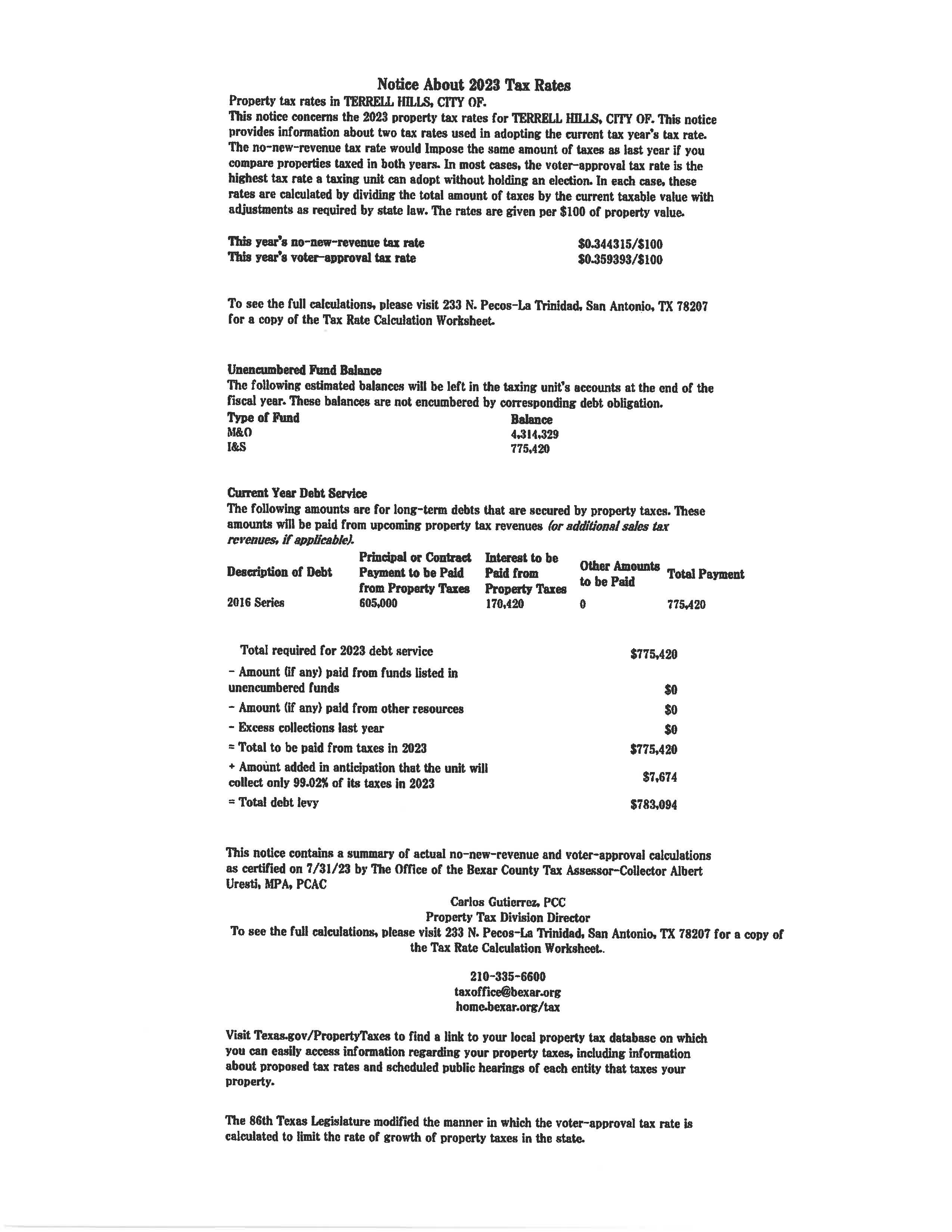 Download the 2023 Tax Rate Notice
Here To Serve

Terrell Hills
John B. Low

City Mayor

John B. Low has lived in Terrell Hills since 1992. He has served as Mayor since 2020 and on City Council for 6 years prior to that. In addition, John served on the Board of Adjustment and the Planning and Zoning Committee of Terrell Hills. He also served for 5 years on the Alamo Heights School Foundation Board. Professionally, he is the managing partner of the Law Offices of John B. Low, PC, a transactional law firm. John is married to Rhonda Brannan and has 3 children, Blakely, Madeline and Robert and one granddaughter Erin.
Gail Baham

Chief of Police

Chief Baham has dedicated 18 years of service with the Terrell Hills Police Department. Chief Baham serves Terrell Hills as a graduate of the prestigious FBI National Academy as well as the Bill Blackwood's Law Enforcement Management Institute Leadership Command College. Chief Baham holds a Bachelor's Degree in Criminal Justice and a Master's of Public Administration Degree with a focus on Disaster Management from Sam Houston State University. Chief Baham is excited to lead the Terrell Hills Police Department into a prosperous future by ensuring the safety and security of the citizens whom she proudly serves.
Billy Knupp

Fire Chief

Chief Knupp has been with Terrell Hills for 26 Years, he came to us from Kerrville Fire department where he started his career as a Firefighter/EMT in 1993. While at Terrell Hills he has risen through the ranks from Firefighter/Paramedic to Fire Chief. He is a graduate of the National Fire Academy and The Texas Fire Chief's Academy. Billy is married to Maggi and they have three boys Kamdon, Conner and Kinsey.
2024 DRAFT Budget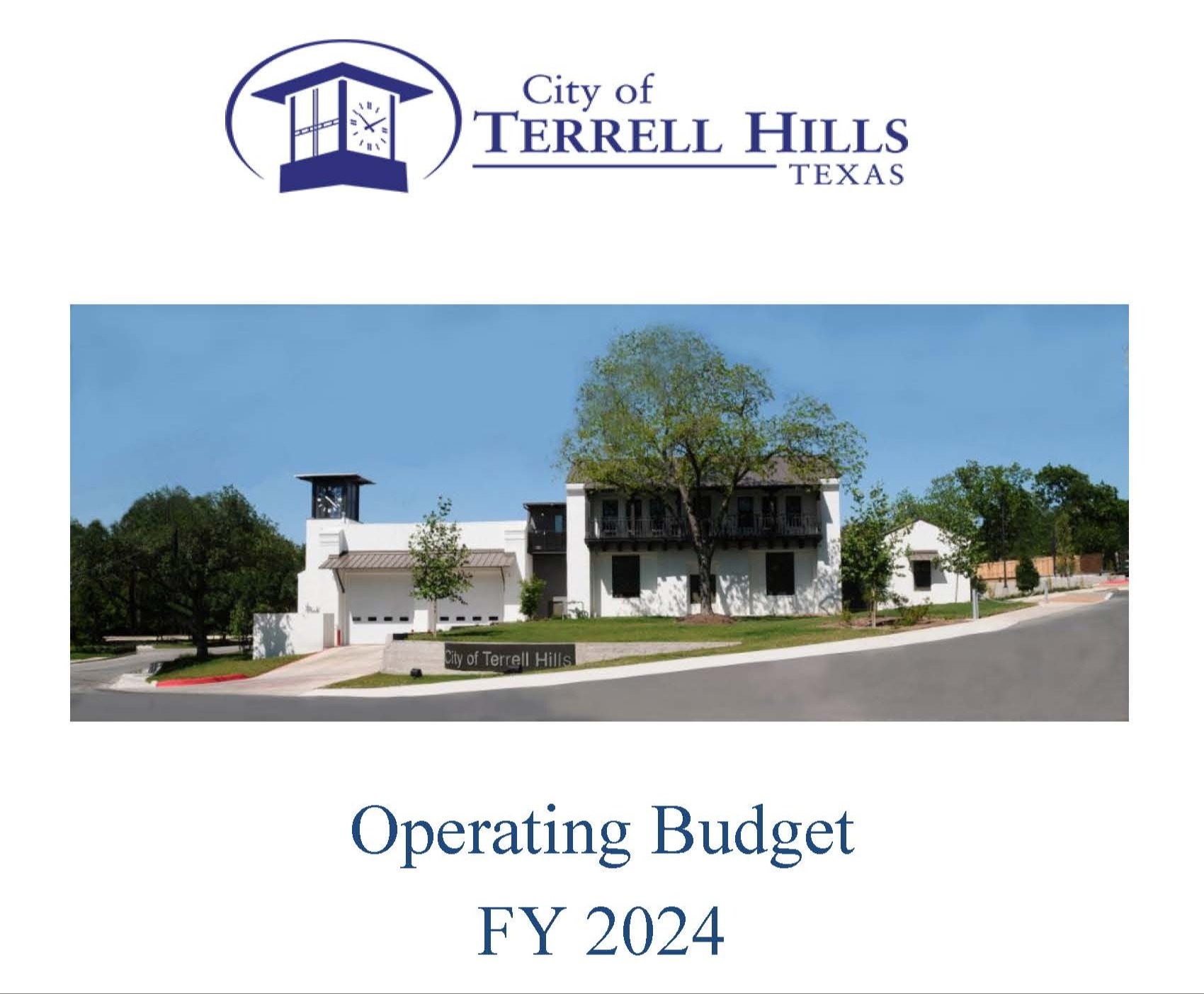 Download the 2024 DRAFT Budget
Tax Rate Public Hearing

Please select the link for the
Notice of Public Hearing
on the Tax Rate
Back to School PSA 2023
Notice of Tax Rate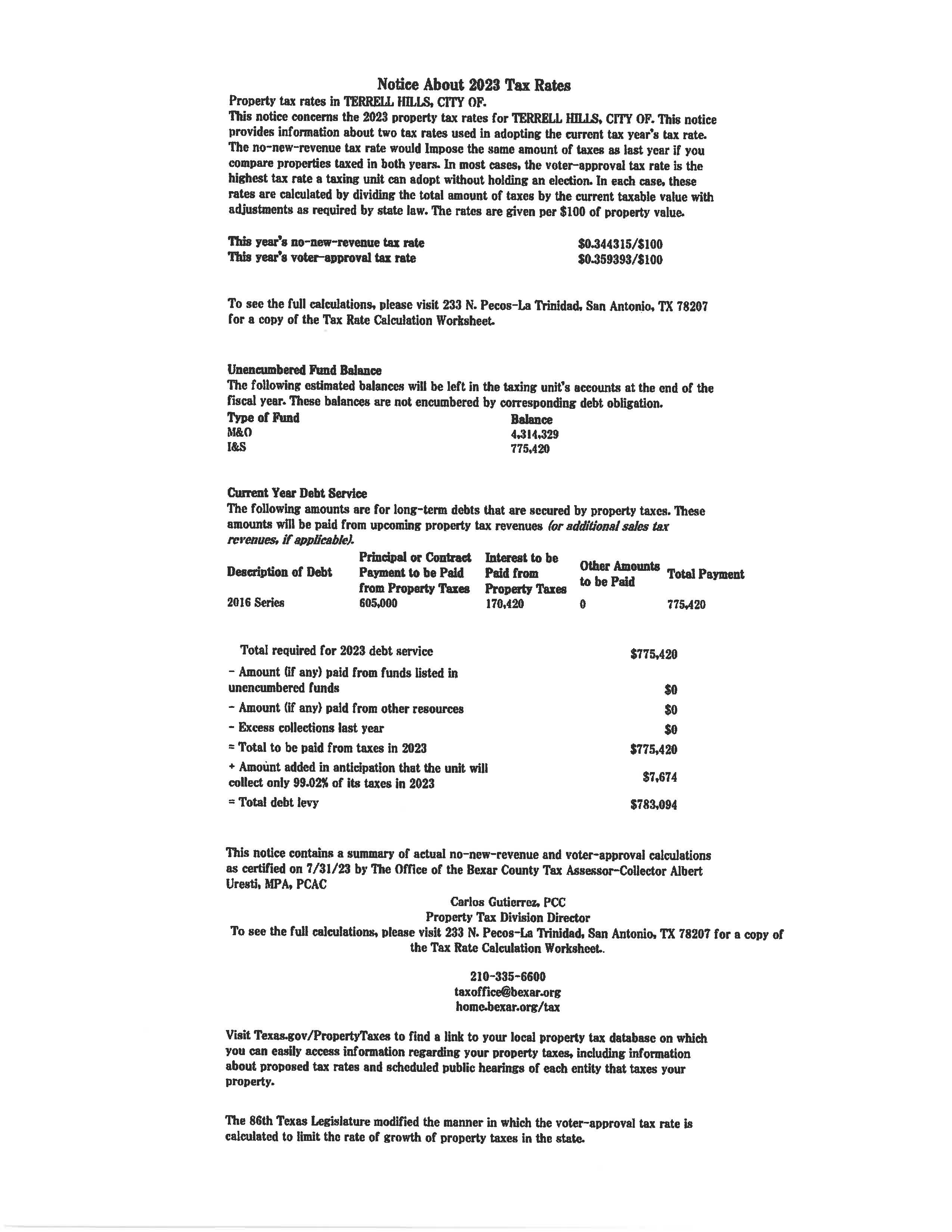 PD PSA23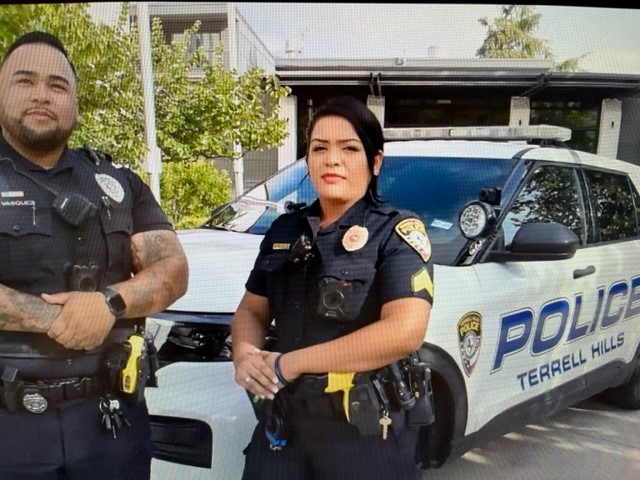 Watch the PSA Message from the THPD
2023 4th of July Celebration
Enjoy this short video from our City's 2023 4th of July celebration!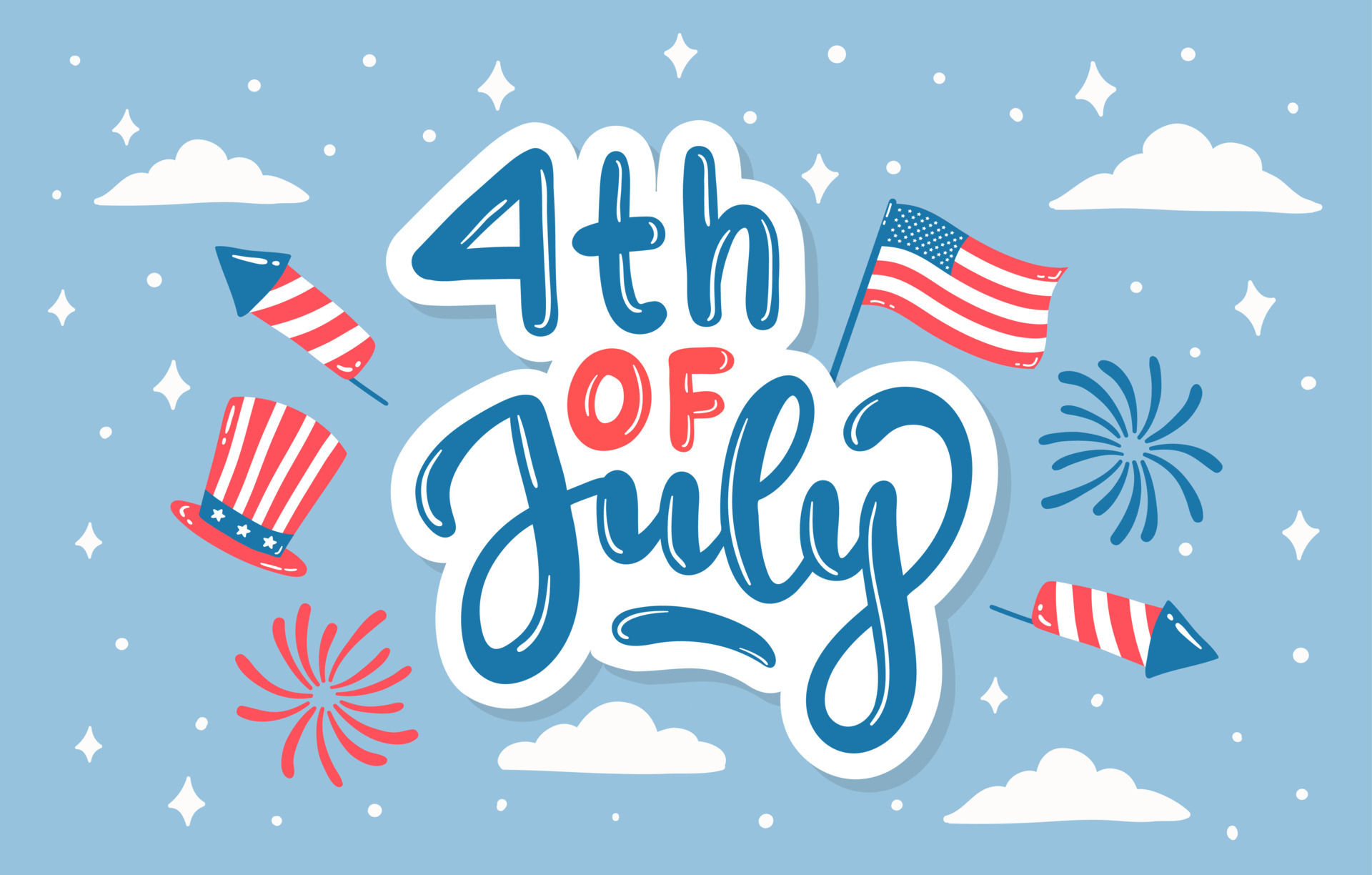 My Terrell Hills App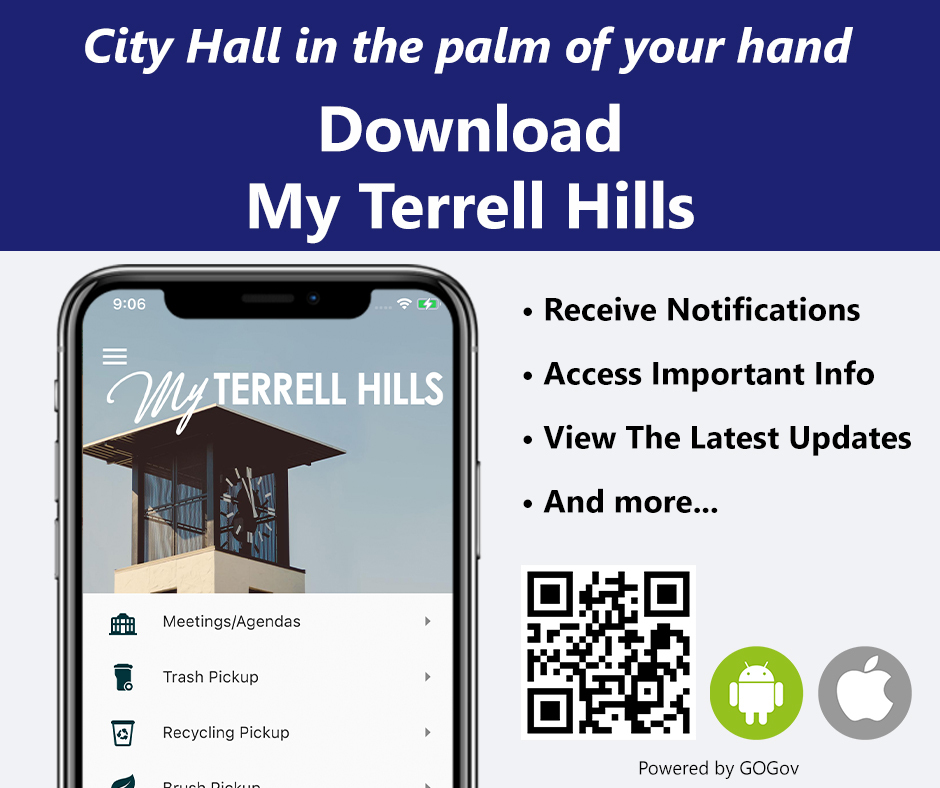 Stage 2 Water Restrictions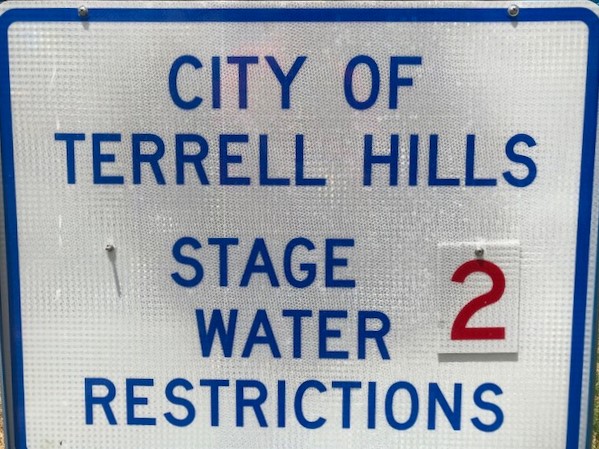 Watering with a sprinkler, irrigation system or soaker hose is allowed only once a week between 7-11 a.m. and 7-11 p.m. on your designated day. Your day is determined by the last number in your address.
0 or 1 – Monday
2 or 3 – Tuesday
4 or 5 – Wednesday
6 or 7 – Thursday
8 or 9 – Friday

Learn More