Don't let a backyard BBQ ruin your day. BBQ pits (gas or charcoal) should never be placed on your deck or within 10 feet of your home.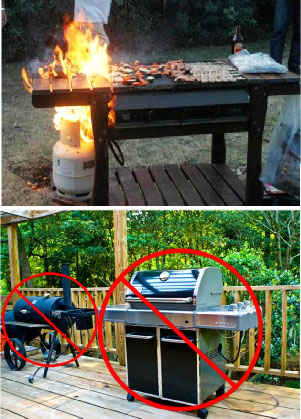 This includes attached porches and balconies. Proper care should always be taken when disposing of coals or ash. Ash and coals from a BBQ pit on a deck can easily fall below the decking and start a fire that will quickly spread. Always closely supervise your cooking and have a water source or fire extinguisher nearby. Several fires have occured in Terrell Hills as a result of outside cooking operations.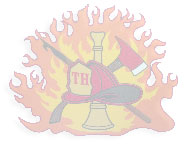 For further information please contact the Terrell Hills Fire Department.