Consider installing a residential fire sprinkler system!
Most people think fire sprinkler systems are only for commercial buildings. However, their use in single family homes is growing in popularity.
In fact, we already have several houses in Terrell Hills that have installed a residential fire sprinkler system.
Installing a residential fire sprinkler system not only helps keep you and your family safe from fire, it can also result in a significant reduction in your homeowners insurance premiums. Did you know that 90% of fires in a home with a sprinkler system are contained by the use of a single sprinkler head? The myth that all sprinkler heads open with a small fire is simply not true.
Home fire sprinkler systems are safe, effective and require very little maintenance. The average cost to add srpinklers to your new home is under $2/square foot.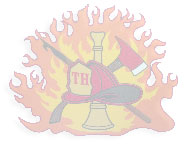 For more information, contact the Terrell Hills Fire Department.