Candles are a common cause of residential fires and December is the peak time of year for home candle fires.
The Terrell Hills Fire Department recommends that residents consider using battery powered flameless candles. Flameless candles are extremely safe and many of them even have the look and scent of real candles. However, if you choose to use real candles this holiday season, please keep the following tips in mind.
Keep candles at least 12 inches away from anything that can burn.
Blow out all candles when you leave the room or go to bed.
Avoid the use of candles in the bedroom or other areas where people may fall asleep.
Use candle holders that are sturdy and won't tip over.
Never leave a child alone in a room with a burning candle.
Light candles carefully. Keep your hair and any loose clothing away from the flame.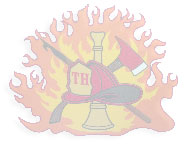 The Terrell Hills Fire Department wishes everyone a safe and happy holiday season!